SILKS FOR INTERIORS
Beautify your surroundings with hand-painted, Artist created and designed silks. Add elegance and color to a room by arranging a silk charmeuse or jacquard scarf around a vase of flowers, or art glass. Create a warm and artistic accent with a luxurious silk throw over the arm of a chaise, chair or sofa.
CREATE A PEACEFUL SANCTUARY
Use Anna Champagne Silks to create a peaceful sanctuary in your home or office. This is a space to feel the peaceful energy and uplifting, calming colors of the silks, always creating harmony, as you gaze upon the beauty of a beautiful orchid or vase of flowers, with a special piece of art, crystals, or photographs that bring forth positive, tranquil feelings. An inspiration place to take a deep breath, and connect with the loving, creative energies that support abundance in all areas of your life.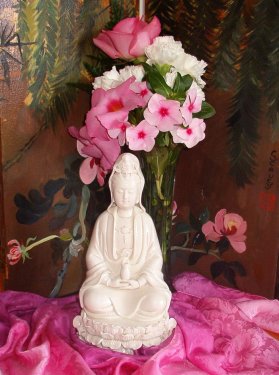 CUSTOM FABRICS
Anna Champagne Silks Custom fabrics are available to order for window treatments or art for the wall, bedding, accent pillows, throws. Since these fabrics are Artist designed and created, they are unique art, not massed produced, exuding a beauty and energy.
Custom fabrics also available by commission, for window treatments, bedding, throws, or other interior use. 
Art / Installation also available.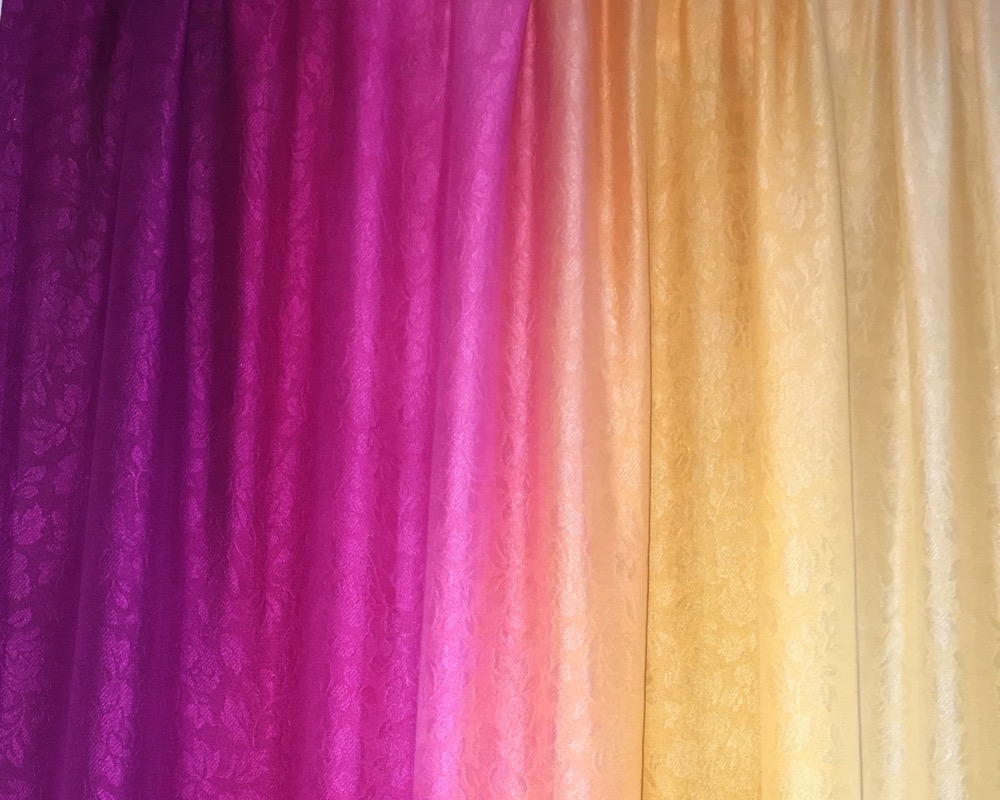 HAND PAINTED SILK THROWS / BLANKETS
Luxurious and elegant silk charmeuse throws. Hand painted one-at-a-time by the Artist. Surround yourself in the silky elegance of a unique, hand painted silk throw. The throws are beautiful accents of rich, jewel tone colors, as well as being so luxurious and silky soft to wrap yourself in. It doesn't get any better that this!
This what 100% silk fabric provides, silky soft comfort…with the healing energy of beautiful colors.
The charmeuse silk fabric is also called crepe backed silk satin. It feels petal soft and drapes beautifully. 
The jacquard silk fabric has a pattern woven in, and is rich with subtle pattern layered with color.