About The Artist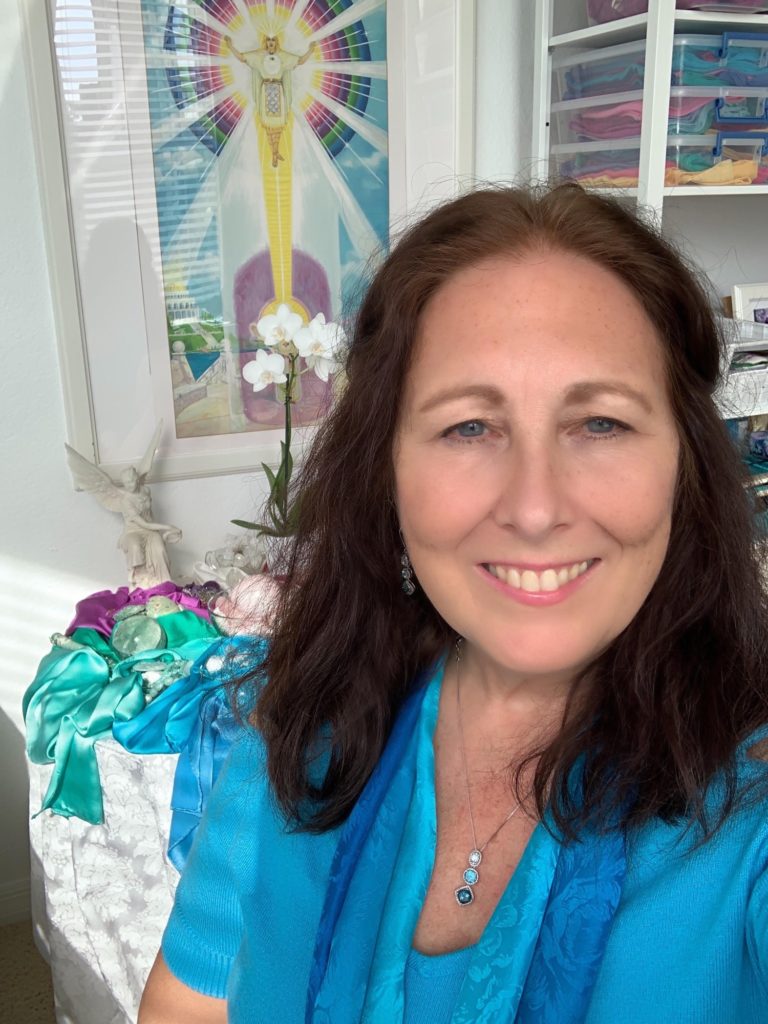 Anna Champagne is a Professional Fiber Artist, Designer and Color Healer creating vibrant and luxurious silk scarves, shawls, throws and custom fabrics. Each scarf is designed and hand painted one-at-a-time by the Artist with dyes in beautiful uplifting colors.
Anna has degrees in textiles and interior design, and has trained extensively in the holistic healing field. She is the owner of A Path of Beauty and Anna Champagne Silks, hand painting luxurious silk scarves and shawls in vibrant, healing colors and enriching people's lives with her silks, inspirational writings, healing sessions and color healing course.
Her love and interest in textiles began at a young age. She has taught classes in weaving, computer- aided design, and Shibori, and now Color Healing.
Anna's work has been exhibited in galleries from Madison Avenue, NYC to Carmel, CA, and at high end craft shows and holistic shows in New York, Boston, etc. Her earlier work is included in The Guild 4, A Sourcebook of American Crafts. She was the featured artist in Sarasota Magazine, 2006. And her article Color Healing: Using Color and Divine Wisdom to Enrich Our Lives, was published in Energy Magazine, May/June 2017.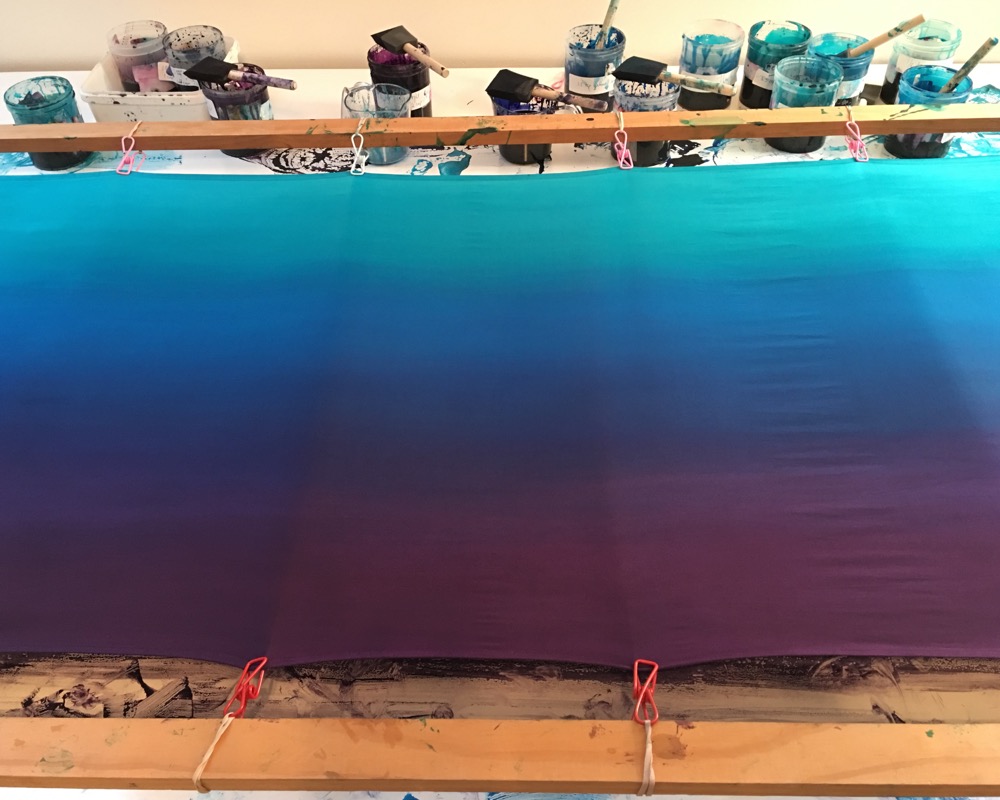 What others are saying....